Asbestos Exposure in the Home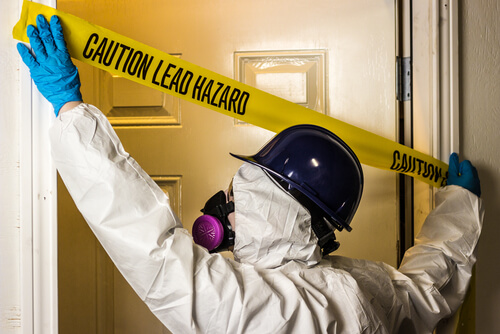 While thousands of workers were exposed to dangerous levels of asbestos while on the job, especially during the 1950s and 1960s, many people were also exposed to this deadly mineral while living in their homes. This is because many houses contained building materials that were manufactured with asbestos fibers, which were often chosen for their resistance to heat and corrosion, as well as their cost effectiveness.
When inhaled, asbestos fibers can cause significant damage to a person's lung tissue. In some cases, asbestos fibers can even result in permanent scarring that can make it difficult to breathe or can cause certain cancers.
Although it can be difficult to hold negligent companies accountable for their use of asbestos in manufacturing and building residential homes, it may be possible with the right attorney. If you were recently diagnosed with mesothelioma, asbestosis, or another asbestos-exposure-related disease, it is important to get help from an experienced asbestos litigation lawyer.
Contact The Law Offices of Michael P. Joyce, P.C., for a free claim review and advice about your best legal options.
When Was Asbestos Used in Homes?
Although asbestos has been used in the manufacturing of a wide range of products since the early 20th century, it started being used at an unprecedented rate in the 1940s. It was at this point that contractors, manufacturers, and construction companies began using products that had been manufactured with asbestos fibers. Asbestos was well-known for being lightweight and cheap to use, while also being extremely heat resistant.
For these reasons, many of the building materials used during this time were made with asbestos, including:
Cement
Shingles,
Floor and ceiling tiles
Using these types of  products became the industry standard from the 1930s through the 1970s, when regulators began issuing rules and safety measures regarding the use of asbestos in consumer products.
Where Is Asbestos Found in the Home?
Homes built before the 1980s were almost always built with some type of product that contained asbestos. According to the Environmental Protection Agency (EPA), there are certain areas of the home that are much more likely to contain asbestos, including:
Roofs with asbestos shingles
Attics
Near heavily insulated walls
Kitchens with vinyl flooring
Rooms coated in asbestos-containing paint
Basements constructed with asbestos cement
Kitchens with wood burning stoves, which are often papered with asbestos paper to protect the walls and floor from heat
Utility closets containing oil or coal furnaces
These are not the only places where there can be asbestos contamination in the home. The U.S. Consumer Product Safety Commission also warns homeowners to be wary of disturbing, repairing, or removing certain materials in the home, which could release asbestos fibers into the air, including:
Steam pipes, ducts, and boilers
Adhesives used to install floor tile
Cement sheets and millboards used as insulation near furnaces
Patching and joint compounds used on walls and ceilings
Textured paints
Siding
Even when these types of materials are found to contain asbestos, homeowners and tenants can take steps to protect themselves.
What to Do If You Suspect Asbestos in Your Home
If you believe that you have asbestos in your home, there are a few important steps that the U.S. Consumer Product Safety Commission recommends taking, including:
Leaving asbestos material in its current condition, as attempting to remove it can release dangerous fibers into the air
Checking for signs of wear or damage, such as tears, abrasions, or water damage, which can also release asbestos fibers
Limiting access to the area and refraining from touching or disturbing it
Checking with local health or environmental officials regarding proper handling and disposal methods
When asbestos material is not damaged and will not be disturbed, it's usually safe to leave it in place. If, however, you are planning on remodeling your home, you have two main options, including:
Repair, which involves using a sealant to bind the asbestos fibers to each other, or covering, which involves placing a protective wrap around the asbestos containing-material
Removal, which is a complex process that must only be attempted by a contractor who has special training, as improperly removing asbestos material can significantly increase the risk of injury to residents and their families
Asbestos-containing materials are usually dangerous to residents of a home only when they are disturbed, damaged, torn, sanded, sawed, drilled, scraped, or removed improperly. For this reason, homeowners who own older homes are usually encouraged to limit access to areas that may be contaminated and to refrain from using abrasive pads, brushes, strip wax, or power strippers to remove asbestos.
Residents are encouraged to seek help from professionals in testing for, repairing, or removing asbestos materials.
What Is Asbestos Abatement?
Asbestos abatement is a term used by the Occupational Safety and Health Administration (OSHA) to refer to the specific process of:
Controlling the release of fibers from asbestos-containing materials in buildings
Removing asbestos-containing materials from buildings entirely, which could include not only removal, but also encapsulation, enclosure, repair, and encasement
It's important to remember that under Massachusetts law, anyone who is planning a project that involves asbestos abatement, disposal, or removal must take certain steps, including:
Notifying the Department of Environment Protection at least 10 working days before starting the project
Notifying the Department of Labor Standards at least 10 calendar days prior to starting the work.
Individuals who find themselves in this situation should also check with a building inspector and board of health to determine whether it is necessary to obtain any local approvals.
Talk to an Attorney If You Have Been Diagnosed with an Asbestos Disease
If you have questions about pursuing compensation for an illness caused by asbestos in a home, please contact the dedicated asbestos litigation lawyers at The Law Offices of Michael P. Joyce, P.C., today. The claim review is free, confidential, and comes without any further obligations on your part.