Pericardial Mesothelioma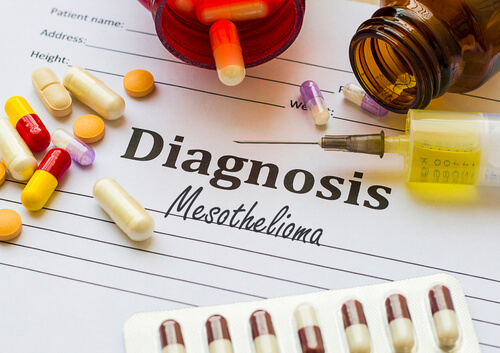 Pericardial mesothelioma is a type of cancer that develops in the thin protective lining of the heart. Pericardial mesothelioma is rarer than other types of this form of cancer, such as pleural mesothelioma.
The prognosis for people diagnosed with pericardial mesothelioma is very poor, with the majority of patients given a life expectancy of fewer than six months.
Pericardial mesothelioma is costly to treat, but there are different types of compensation that may be available for victims of the disease. If you have developed pericardial mesothelioma, or have lost a loved one to the illness, it's important you speak to a pericardial mesothelioma attorney as soon as possible.
Contact The Law Offices of Michael P. Joyce, P.C., now for a free claim review.
What Is Pericardial Mesothelioma?
Pericardial mesothelioma is a type of cancer that affects the thin membrane surrounding the heart.
Most people diagnosed with pericardial mesothelioma are between the ages of 50 and 70. A study conducted in 2017 showed that the majority of cases, approximately 60 percent, occurred in men.
Pericardial mesothelioma is a difficult type of cancer to diagnose. This is mostly due to the fact that the symptoms the disease presents are similar to those of other heart conditions.
Pericardial Mesothelioma Symptoms
Like other forms of mesothelioma, symptoms of pericardial mesothelioma sometimes take years to present themselves. When tumors develop between the two layers of the membrane around the heart, it often thickens the lining of the heart. This can restrict the heart's function and can lead to very severe symptoms, such as cardiac arrest.
Some of the most common symptoms of pericardial mesothelioma include:
Difficulty breathing, even during rest
Heart arrhythmia or palpitations
Heart murmurs
Persistent cough
Shortness of breath when lying on back
Chest pains
Prolonged extreme fatigue
Fever
Night sweats
If you are experiencing these symptoms, or any other symptoms related to your heart, it's important to see a doctor as soon as possible. Using CT scans, X-rays, and echocardiograms, a doctor can begin to form a diagnosis.
Pericardial Mesothelioma Treatment Options
As with many other forms of cancer, traditional treatments such as chemotherapy and surgery are sometimes used to treat pericardial mesothelioma. Due to the fact that most patients are diagnosed only after they have reached an advanced stage of the cancer, these treatments are mainly used to prolong life, improve the patient's quality of life, and reduce the severity of the symptoms.
When a patient is diagnosed with pericardial mesothelioma at an earlier stage, they may be eligible for a pericardiectomy. During this surgery, a surgeon will remove a portion of the lining around the heart that contains the tumors.
In some instances, the full lining around the heart must be removed. The goal is to remove all visible tumors. This surgery can help prolong a patient's life past the average life expectancy of six months. Typically, patients also undergo chemotherapy after the surgery to destroy any remaining cancer cells.
Another surgery, pericardiocentesis, is also sometimes used to treat pericardial mesothelioma. During this procedure, a needle is inserted into the pericardium and the fluid drains away from the heart through a catheter. This procedure is not as invasive but often very important for patients. Some patients suffer from pericardial effusion, which is a buildup of fluid around the heart. If left untreated, that fluid can cause pain and even limit the heart's function, potentially sending the patient into cardiac arrest.
As with many other forms of cancer, radiation is sometimes used. This treatment targets tumors directly with the hopes of shrinking them. Radiation is not often used in pericardial mesothelioma cases, as it doesn't extend life expectancy. However, this treatment is known to reduce the symptoms, which can help make the patient more comfortable.
Unfortunately, due to the fact that pericardial mesothelioma is so rare, participating in a clinical trial is not usually possible. Patients can sometimes participate in trials for other forms of the disease, such as pleural mesothelioma. It is believed that because some forms of therapy, such as immunotherapy, can show successful results with other types of mesothelioma tumors, it can have similar results in pericardial mesothelioma cases.
Legal Help for Patients with Pericardial Mesothelioma
Individuals suffering from pericardial mesothelioma may not realize that they have legal options. Pursuing these options could help provide the compensation patients and their loved ones need to cover the losses associated with the cancer.
Some of the most common forms of compensation include:
Medical expenses – The tests used to diagnose pericardial mesothelioma and the procedures used to treat the disease are very costly. Compensation may include both current and future medical expenses.
Lost wages – The health of people suffering from pericardial mesothelioma quickly deteriorates, leaving them unable to work at a time when they have mounting expenses. These lost wages can be recovered and claimed as damages.
Travel expenses – Even if your doctor is located close to you, the travel expenses going to and from appointments can add up.
Caregivers – Many people suffering from pericardial mesothelioma can't perform basic tasks on their own. Often, it's necessary to hire someone to cook, clean, and perform other basic household duties.
Alternative treatments – Sometimes alternative therapies, such as massage therapy, can help ease the symptoms of pericardial mesothelioma. These therapies are often not covered by health insurance and so, victims must include them in a claim.
Pain, suffering, and emotional distress – Though no amount of money can truly make up for the trauma of a serious disease like pericardial mesothelioma, compensation may be available to help address the losses a victim suffers.
Although there is compensation available for victims of pericardial mesothelioma, an attorney experienced with these cases can give you the best chance of success with your claim.
Talk to a Pericardial Mesothelioma Lawyer Now
If you are suffering from pericardial mesothelioma, or you have lost someone to this aggressive disease, you need the help of a Boston mesothelioma attorney now. At The Law Offices of Michael P. Joyce, P.C., we have more than a decade of experience helping victims of this illness and their loved ones seek the compensation they deserve.
Call us today so we can review your legal options with you during a free and confidential consultation.